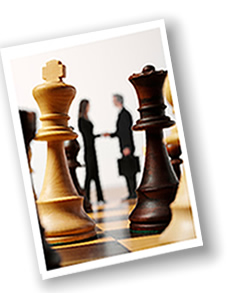 About Mary Theresa Metzler, Esq.
Mary Theresa Metzler's entire legal career has been devoted to the field of labor and employment law. Ms. Metzler has practiced law as an attorney for the federal government, as in-house counsel, and as a partner in several prominent Philadelphia law firms. She has conducted training seminars for the American Arbitration Association and the National Academy of Arbitrators. At the Center for Dispute Settlement in Washington, D.C., Ms. Metzler completed mediation training for professionals.
After graduation from the University of Pennsylvania (B.A. 1976), Ms. Metzler attended law school at the University of Pittsburgh (J.D. 1979). She began her legal career working as a neutral for the National Labor Relations Board (NLRB) in Region 6 (Pittsburgh, PA) for almost nine years. She subsequently took an in-house counsel position and, after moving to Philadelphia in 1989, entered the private practice of law. She was a partner at Ballard Spahr LLP (management-side) for more than 11 years prior to becoming a full-time arbitrator and mediator in 2014.
During her tenure in private practice, Ms. Metzler negotiated numerous collective bargaining agreements, handled hundreds of arbitration cases and represented clients before the NLRB and the Pennsylvania Labor Relations Board (PLRB). While in private practice, she delivered oral arguments before the Pennsylvania Supreme Court, the Commonwealth Court of Pennsylvania and the Superior Court of New Jersey, Appellate Division.
Ms. Metzler is a Fellow of The College of Labor and Employment Lawyers and is an active member of the American Bar Association Committee on the Development of the Law under the National Labor Relations Act. For eight years she served as a Contributing Editor for The Developing Labor Law and has published several law review articles in The Labor Lawyer and the ABA Journal of Labor & Employment Law.